DME Consult, LLC is a full-service consulting organization that provides accreditation preparation services for Home Medical Equipment (HME) and home health organizations seeking accreditation by ACHC, CHAP, HQAA, Joint Commission or AASM for sleep focused entities. Our consultants are also experienced in compliance with applicable regulations.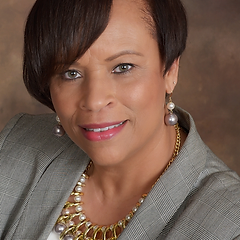 Susean Nichols
Susean Nichols has been involved in healthcare for more than 30 years, with expertise in acute care, home care, and the sales/delivery of respiratory products and services. Her clientele includes home care companies, physician groups, hospitals, pharmacies, outpatient clinics, and managed care organizations.
Susean has developed policies, procedures, and training programs for clients seeking both mandatory and elective licenses, certifications, and accreditations. Her guidance and collaboration has resulted in improved operations, successful achievement of accreditation and accomplishments for many of her clients. Currently Susean also surveys with an accreditation organization.
As a trainer, speaker, author, and consultant specializing in healthcare operations, Susean is a frequent guest lecturer at colleges, technical schools, and other programs. She is actively involved with volunteer organizations in establishing educational programs in her community.
Contact her at susean@dmeconsultllc.com

Steve DeGenaro
Steve DeGenaro has been a Registered Respiratory Therapist for over thirty years and has worked in the home medical equipment field for that long as well.
Steve's background includes clinical respiratory therapy, working as a clinical manager, owning a DME, and a long career inspecting DME organizations and pharmacies for national accrediting agencies and state licensure.
Steve's consulting background includes:
Helping organizations set up clinical programs, including ventilation and PAP programs.

Compliance and compliance training

Overseeing and chairing quality improvement committees 

Writing policy & procedure

Due diligence consulting

Expert witness testimony and consulting

Mock surveys

Assisting with all aspects of accreditation

State licensure expertise
Steve lives in Ohio, and has the distinction of having visited and worked in every single state! He enjoys travel and especially enjoys working with new people to help grow their businesses.
Contact him at steve@dmeconsultllc.com

Harold Davis
Harold Davis has been involved in healthcare for over 30 years in various aspects such as acute care, home care, sleep medicine, pharmacies, physician groups and outpatient clinics and sales/delivery of respiratory products and services. 
Harold and his wife own a sleep lab that treats the whole spectrum of disorders. He has a team of nurse practitioners, RPGSTs and sleep physicians that he collaborates with for issues and changes in sleep medicine. He also manages a sleep clinic practice overseeing the daily aspects of clinic flow as well as consulting with the staff on complex patients due to his vast experience in respiratory as well as home medical equipment and how they all come together. Harold has also helped several labs as well as his own lab to successfully complete accreditation. 
Harold gives lectures on sleep, respiratory, and home medical equipment. He is currently serving on the Beebe Public School Scholarship Foundation. Harold also is active in his local church and is a proud father and grandfather.
Currently there are a few organizations that provide accrditation services, including the American Academy of Sleep Medicine (AASM), the Joint Commission on Accreditation for Healthcare Organizations, Ancillary Services and Accreditation Commission for Health Care (ACHC).
If you are seeking accreditation or general business consultation for your Sleep Facility, lwet our years of experince in Sleep work for you. 
Harold Davis oversees Sleep consulting associates and client services consultants. 
Each with more than 15 years' experience in healthcare
Clinical staff including respiratory therapists.
Sleep Physicians and other extended providers
Expert consulting in accreditation for sleep labs
Due diligence for acquisitions
Regulatory compliance audits